---
---
DERMATOLOGIST-DESIGNED
AWARD-WINNING
FOR ALL HAIR TYPES
SAFE FOR SENSITIVE SKIN
VEGAN
CRUELTY-FREE
DERMATOLOGIST-DESIGNED
AWARD-WINNING
FOR ALL HAIR TYPES
SAFE FOR SENSITIVE SKIN
VEGAN
CRUELTY-FREE
Don't take our word for it
Just amazing.
Just amazing. Exactly what I was looking for. It lathers really well and I love that it has no perfume. Gentle on my sensitive scalp. Highly recommend for anyone bouncing around the maze of products out there. You just need this.
— Audrey

Verified Customer
Blown away
After a week of using SEEN I can confidently say that I'll never be going back to any other product. It's gentle on my skin but performs like salon quality products, glorious lather, clean scent.. A+ experience.
— Jacques

Verified Customer
Finally!!! Holy Grail!!!
"It's been two months and I'm only now almost done with the first bottles. I say first bottles because it will be the first of hundreds that I will purchase throughout my life! This is the best shampoo and conditioner that I've ever found!
Fragrance free or not… sensitive skin or not… my hair has never looked this good with any other shampoo. EVER! So the fact that I can get these results without having issues with my scalp itching, dandruff, smells or chemicals that irritate my skin, is downright miraculous!!! ... Needless to say I am one happy camper!
— Elizabeth

Verified Customer
---
FIND YOUR REGIMEN
Take the SEEN quiz
Let Dr. Iris Rubin guide you in finding the best regimen for your unique needs.
Take Our Quiz
---
How SEEN is different
Designed by a Harvard-trained dermatologist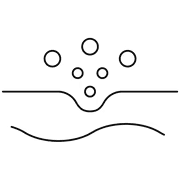 Non-comedogenic and won't clog pores (which can cause breakouts)
Free of sulfates, silicones, phthalates, parabens, and dyes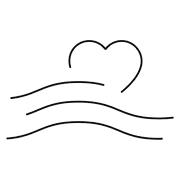 Clinically proven to be non-irritating
Fragrance-free options
Safe for color-treated hair
Gluten-free

Vegan and cruelty-free (no animal testing)
In addition to established allergens that dermatologists generally agree upon, there are also "emerging" allergens. These are ingredients that are closely followed by dermatologists who specialize in contact dermatitis.

In addition to established allergens that dermatologists generally agree upon, there are also "emerging" allergens. These are ingredients that are closely followed by dermatologists who specialize in contact dermatitis.

Read more

Our founder, Harvard-trained dermatologist Dr. Iris Rubin, answers some of the most common questions to help you keep your scalp happy and healthy not only through Labor Day, but for the...

Our founder, Harvard-trained dermatologist Dr. Iris Rubin, answers some of the most common questions to help you keep your scalp happy and healthy not only through Labor Day, but for the...

Read more
---