FRAGRANCE SENSITIVITY/MIGRAINES
Fragrance-Free Hair Care
SEEN's fragrance-free hair care is ideal for those who experience fragrance sensitivity or scent-induced migraines—as well as anyone who doesn't want fragranced hair products interfering with their favorite perfume. Our fragrance-free, non-medicated, shampoo, conditioner, and styling products will give you stronger, smoother, healthier hair and a healthy scalp without clogging pores or irritating the skin.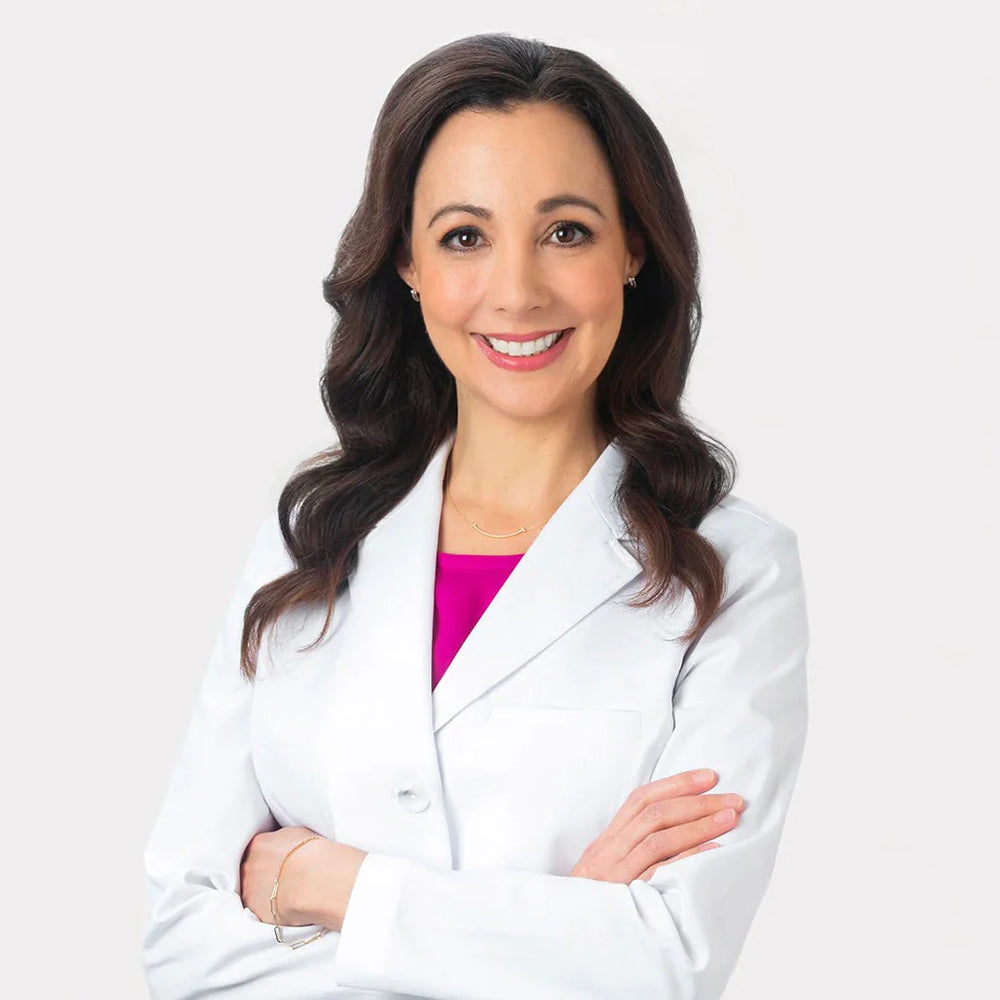 A note from our founder
"I started SEEN because I was breaking out from hair products. It turns out that hair products can cause skin issues when those products transfer to the skin in the shower or from a towel or pillow case. This has forced so many people to have to choose between gorgeous hair or healthy skin.And this is even more of an issue for people with fragrance sensitivities since so few high-quality fragrance free hair products exist.Not anymore! Fragrance free SEEN enables you to have gorgeous hair, without compromising your skin or triggering a migraine."

Founder, Iris Rubin MD
and Harvard-trained dermatologist
DON'T TAKE OUR WORD FOR IT
No migraine trigger!
"For me, one of the most challenging aspects of life with chronic migraine is scent-sensitivity. Discovering SEEN fragrance-free hair products was such a huge relief, not only because they really don't smell, but also because they are such high quality. The result? Hair that looks and feels great, and no migraine trigger! I highly recommend these products and this company to anyone who lives with migraine."
— Shoshanna L.

Verified Customer
Smell distortion from Covid led me here.
"I suffer from a neuro condition called Parosmia where smells are distorted. I lost my sense of smell in Jan 2021 and by April 2021 my smell was back and really messed up. The smell of most body products is unbearable, which is what lead me to SEEN. I cannot tell you what a lifesaver this brand was for me. I was thrilled that it didn't have a fragrance and even more thrilled once I used the product and realized it had the suds I've been looking for all my life! I have incredible thick hair, and it's hard to get a decent suds without using way too much product. Not with SEEN! I cannot recommend this duo enough for anybody who deals with smell sensitivity. Thank you for creating a product that not only WORKS but holds up to its promise. Better than I could have expected."
— Alana W.

Verified Customer
Terrific!
"Love this shampoo and conditioner! It makes my hair silky and soft without any fragrances that cause migraines. It's so hard to find good fragrance free products - so glad to have found this excellent shampoo and conditioner!"
— LC.

Verified Customer
"I'm a hair stylist and I have developed allergies to fragrances over time using products at work and had such a hard time finding something that wouldn't flare up my hands. I switched all my products at home to fragrance free and finally found SEEN to use at home for myself. I also appreciate it being sulfate free, paraben free and not tested on animals. Just a clean basic shampoo. And my hair doesn't feel dried out although it's lightweight."
— Akasha N.

Verified Customer