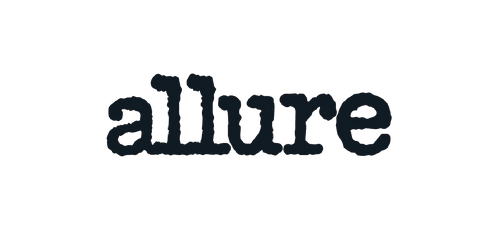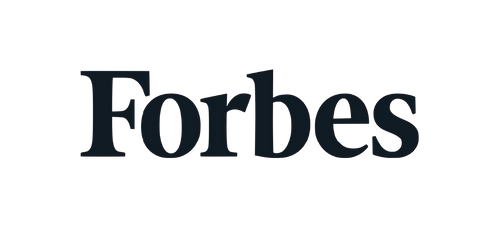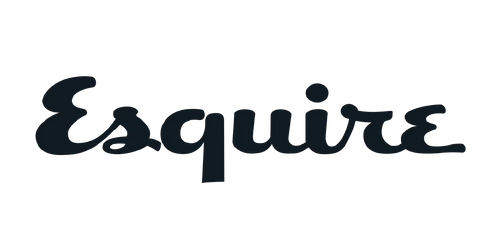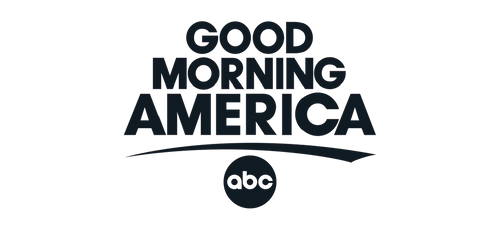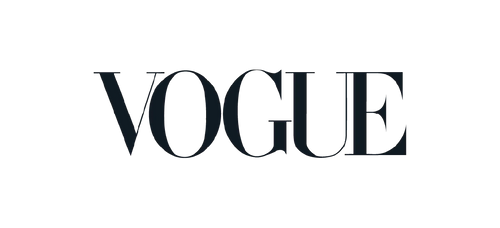 "I tried the sample of these products and was instantly obsessed. My scalp feels clean but not stripped and my hair overall looks healthy. I haven't broken out in any scalp acne so I'm excited to become a lifelong customer!"
- Melissa L.
"I really enjoyed my SEEN Shampoo & Conditioner samples…my hair looked & felt amazing"
- Katie C.
"The BEST! (no lies - because I've tried them all) I first tried SEEN from a sample I received and I was hooked!"
- Chanci H.
I received a sample and absolutely love this product!! No joke, I felt a difference in my hair and the smell is sooo nice!!"
- Lorena H.
"I bought the sample just to try it out. Absolutely loved it and my boyfriend even enjoyed it!" Can't wait to buy a full size."
- Kara A.
Why You Need SEEN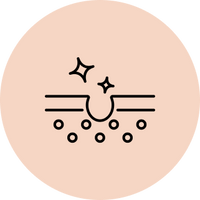 SKIN HEALTH
Nurture the skin by keeping pores clear and avoiding irritants and allergens.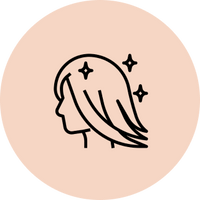 HAIR HEALTH
Volumize, soften, and liberate your hair. Silky smooth, no frizz, no weighing down.
LOOK & FEEL AMAZING
Beautiful hair and healthier skin can enhance your confidence and sense of well-being.
Hair Care Explained
We make a pretty big deal about SEEN being non-comedogenic and non-irritating, but those of you with "normal" skin may be wondering what all the fuss is about. If your only goal is stronger, smoother, healthier hair, we have you covered with our award-winning hair products.

But if you have blemish-prone or sensitive skin, and/or experience a dry, flaky scalp, we really have your back. Even if you don't have any current skin issues, SEEN can help you keep it that way.

Here's a quick overview of our products, why we created them, and how they will help you revitalize your hair and skin, guaranteed.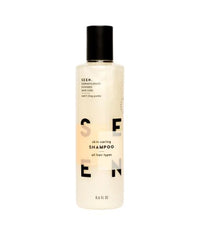 Clean Scent
Fragrance Free
Cleans and refreshes hair without clogging pores. Great for all hair and skin types.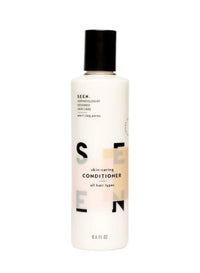 Clean Scent
Fragrance Free
Conditions and softens all hair types. Formulated with non-pore clogging ingredients to effortlessly soften and detangle your hair.
Moisturizes
Control
Softens
Clean Scent
Fragrance Free
Extra hydration for a healthier scalp. Feel stronger, healthier, smoother, and more manageable hair. Great for drier hair types.
Transform your hair into smoother, shinier, healthier-looking hair in just seconds. It reduces frizz, adds shine, nourishes, strengthens and protects hair while heat styling.
Watch Product Demo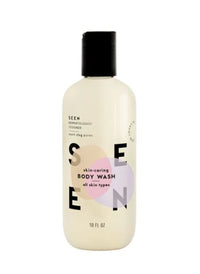 Clean Scent
Fragrance Free
A gentle body wash that effectively cleanses without disrupting the skin's barrier. Non-irritating and non-comedogenic (won't clog pores) to promote healthier skin.
Revitalize
Clean
Skin Balancing
Daily face wash that nourishes skin and removes impurities without disrupting the skin barrier. Formulated to improve skin health for sensitive skin.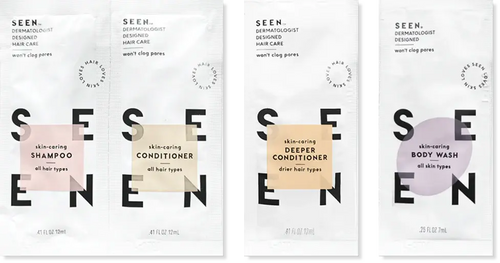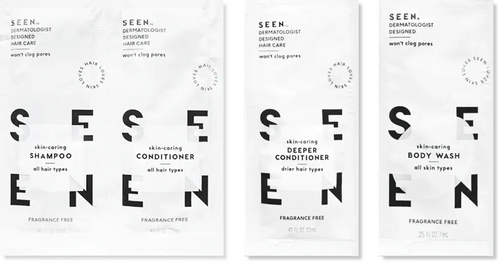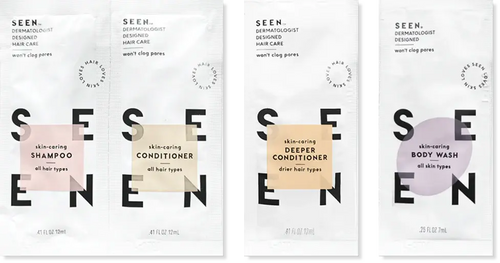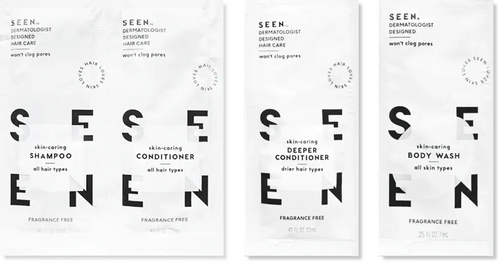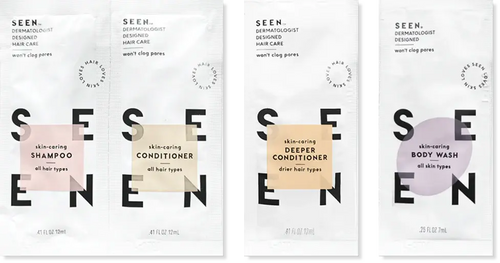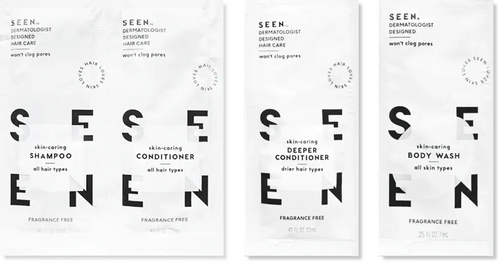 Try 10 Different Products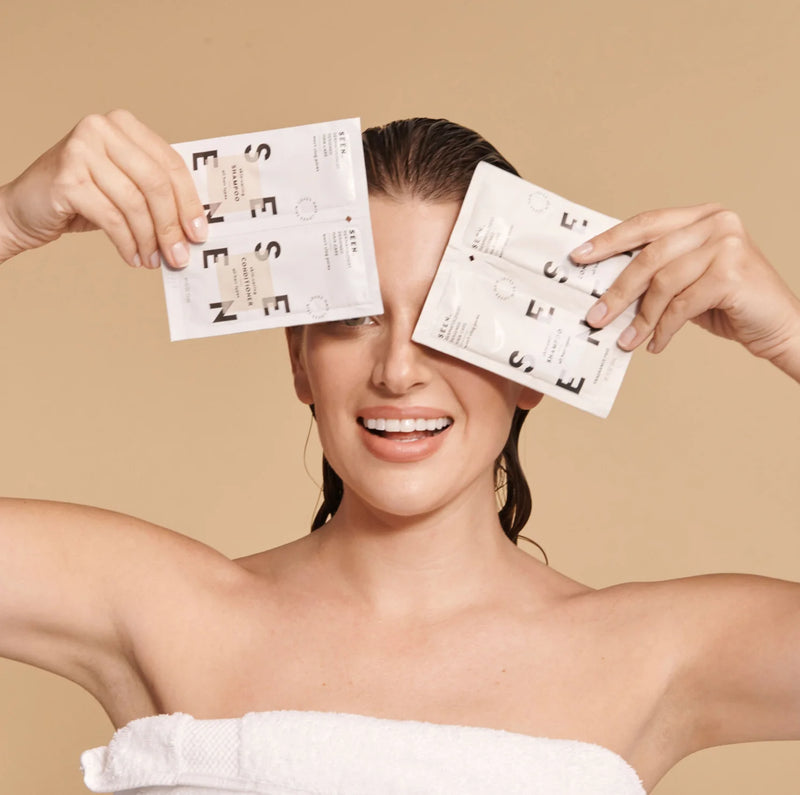 Get a sample pack & discover the perfect products for you!
What's Included
Our sample pack includes a serving of our Shampoo, Conditioner, Body Wash, Face Wash, and Magic Serum in clean scent or fragrance free. That's 6 different product samples for one low price!
Free Gift
Order today & you'll get a free travel trio pouch and a $10.00 credit.
BONUS GIFT
Travel Trio Pouch
FREE $10.00
BONUS GIFT
$10.00 E-Credit
FREE $10.00
SEEN Sample Kit
"The BEST! (no lies - because I've tried them all) I tried the SEEN samples I received and I was hooked!" - Chanci H
Sale price
$10.00
Regular price
Unit price
per
Sale
Sold out

View full details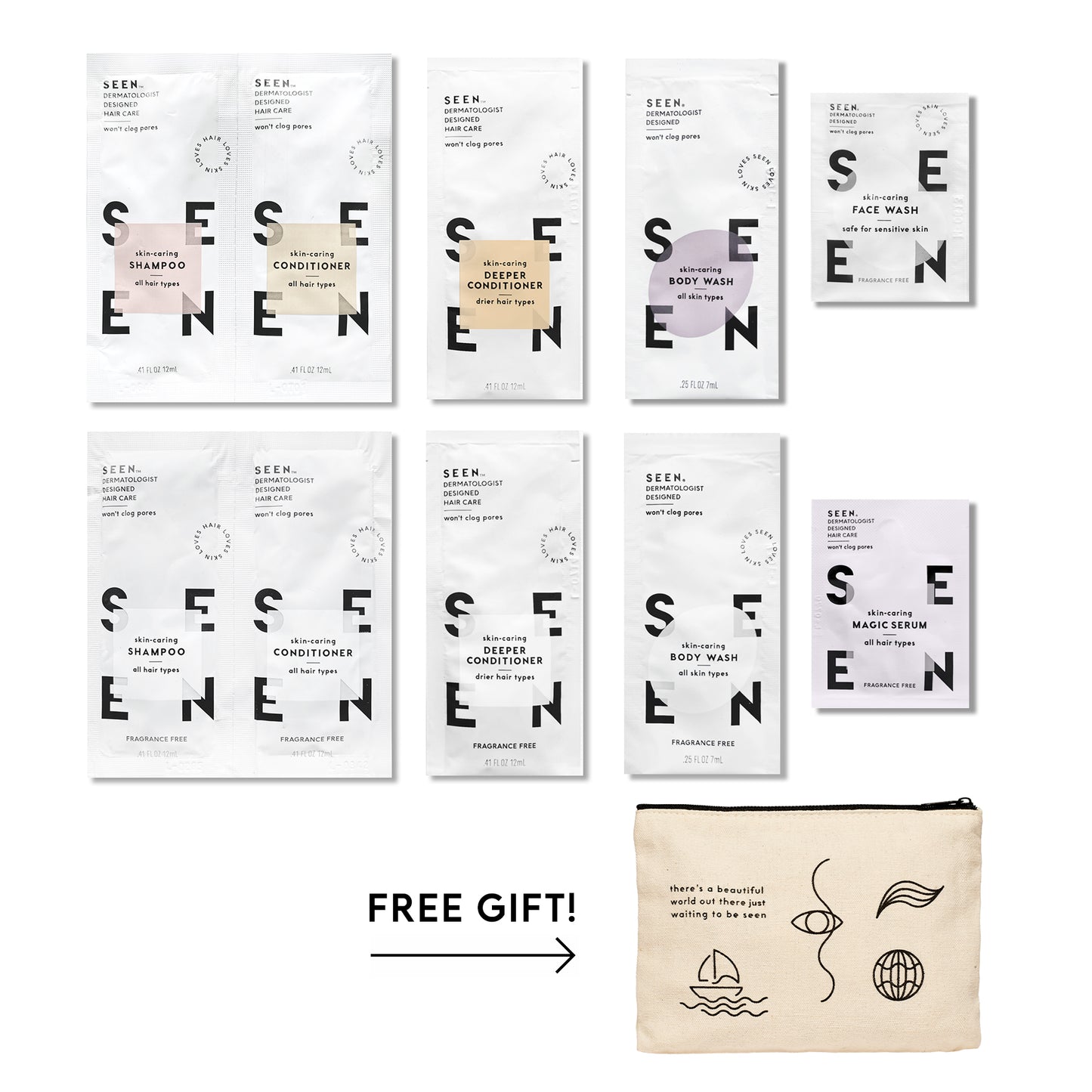 How It Works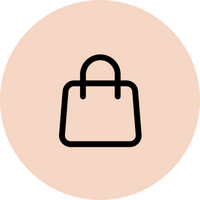 STEP 1
Order a sample pack for $10.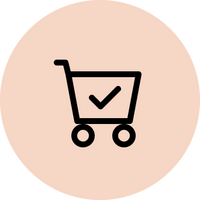 STEP 2
Discover your favorite products.
STEP 3
Receive a $10 credit on your next order.
SEEN vs. Others
SEEN vs. Others

Clean, Vegan & Cruelty-Free
National Eczema Association Seal of Acceptance (Fragrance Free)
Money-Back Guarantee on 1st Order